| | | | | | | | | |
| --- | --- | --- | --- | --- | --- | --- | --- | --- |
| .......................... | | ........................... | | ........................... | | ......................... | | ........................... |
___________________________________________________________________________________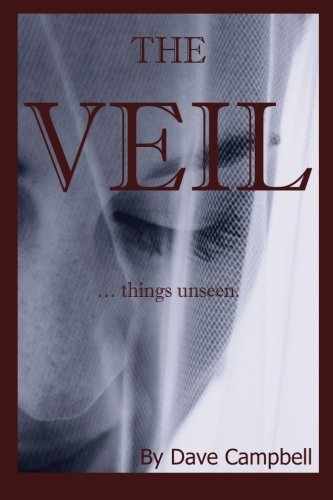 The Veil

Book Description

Publication Date: September 11, 2013

Someone once said, "Oh, don't worry; what they don't know won't hurt them." But you and I have come to realize that there are many things we don't know and some of them can hurt us. In fact, sometimes it's what we don't see that brings us the greatest harm. The car that we don't see can totally ruin our life. A virus can disable or even kill a human being, yet no one can see a virus with the naked eye. As human beings we like to know what is potentially damaging and we try to take steps to mitigate the associated risks. There are many areas of life where we experience joy or pain, from things that are unseen. What's odd is that spiritual areas of our life contain some of the most dangerous consequences, yet we seem to ignore those areas. There are many spiritual activities that are veiled to human beings. Some are there for our good and some are there to hurt. If we are as smart about these hidden veils as we are about potentially harmful traffic conditions, we may be able to avoid some of the deepest pitfalls in life and set up better defenses against demonic plans.

For reviews click here

About the Author

Dave Campbell lives near Seattle and is a seasoned minister. He traveled for many years, singing and evangelizing in the Northwest. He made several appearances on TBN's local Praise the Lord as well as other television appearances in Alaska, Seattle and Vancouver areas. When Dave stopped touring, he became a children's pastor near Seattle and introduced many innovative techniques for bringing the Bible to life for young minds. After a miraculous calling at a camp meeting he launched "Joy of Freedom" outreach ministry and pastored it for 9 years. The outreach is still ministering to the homeless, destitute and chemically dependent individuals, today.

Among the many pastoral privileges, Dave spent many hours counseling people who had severe issues in their lives. The experience he gained for practical life applications of Biblical principles has been invaluable. Dave brings many things to the counseling table, including good common sense and a ground roots approach to difficult and sensitive challenges.
Return to "Featured Books"
___________________________________________________________________________________
To advertise on this site contact



Website Designed by KMG Publications 2014
Copyright (c) 2014