| | | | | | | | | |
| --- | --- | --- | --- | --- | --- | --- | --- | --- |
| .......................... | | ........................... | | ........................... | | ......................... | | ........................... |
___________________________________________________________________________________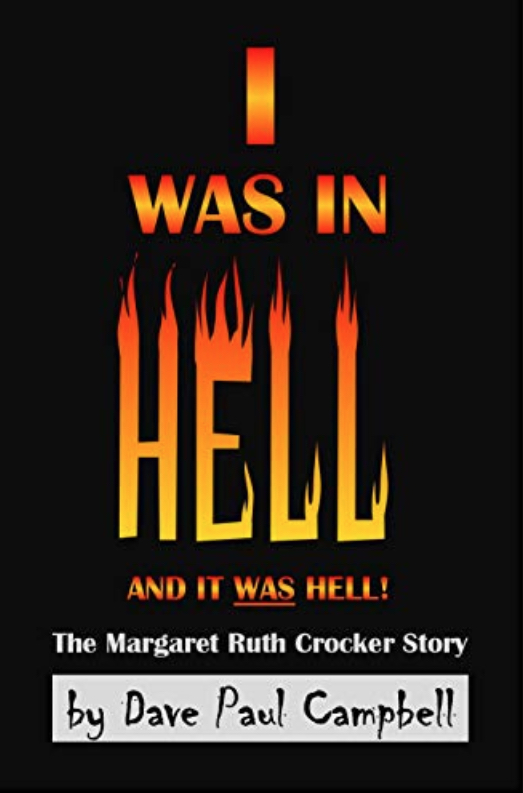 I Was in Hell:
and it was Hell
Book Description:
Publication Date: April 12, 2019

This fantastic story is about a woman who died; went to hell; and came back. She tells what it's like in Hell and says "it was Hell." This is not one of those hyped stories that are made to sound spectacular, it's a real and factual account of love, tragedy and miraculous power. This is Margaret Ruth Crocker's story, as told to me by her daughter Lucille. It has been confirmed and verified by personal interviews, fact checking and audio recordings made by the parties involved. Read this book with caution. Some passages may produce some disturbing mental images.

About the Author:

Dave Campbell has a wide experience in ministry, from wide area evangelism to homeless outreaches. He has been a pastor and meantor to many Christian laymen and also to other ministers. Dave is currently manager of the Technical Writing Department at a major USA corporation and a published author. His deep insights along with his almost playful writing style, bring him notariety among authors.
Return to "Featured Books"
___________________________________________________________________________________
To advertise on this site contact



Website Designed by KMG Publications 2014
Copyright (c) 2014