| | | | | | | | | |
| --- | --- | --- | --- | --- | --- | --- | --- | --- |
| .......................... | | ........................... | | ........................... | | ......................... | | ........................... |
___________________________________________________________________________________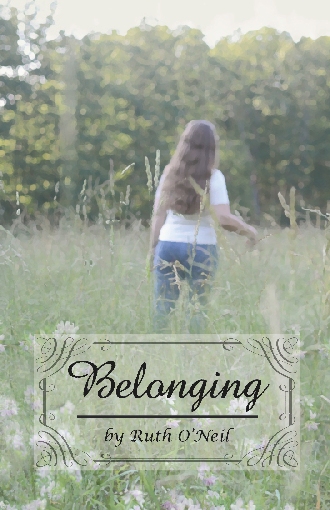 Belonging
Book Decription:
After the death of her father, painfully shy and introverted Shelly finds her world turned upside down. She is forced to speak with people and she may even have to move from her comfortable apartment. Sorting through her father's possessions at his house brings back many memories, including how they would research her mom's genealogy so that in a way, she could get to know her mother's family, who are all deceased. Shelly wonders why her dad never researched his own family and she never remembers any family events. Why? She begins a journey that takes her to places she never dreamed. Throughout the entire story, God nudges Shelly to get out of her comfort zone. That's easy for some, but for Shelly it may almost be impossible.
---
About the Author:

Ruth O'Neil, born and raised in upstate New York, attended Houghton College. She has been a freelance writer for more than 20 years, publishing hundreds of articles in dozens of publications. You can visit her at http://ruths-real-life.blogspot.com/ or on her website at http://ruthoneil.weebly.com/. Ruth spends her spare time quilting, scrapbooking, and camping with her family.
---
Return to: "Featured Books"
___________________________________________________________________________________
To advertise on this site contact



Website Designed by KMG Publications 2014
Copyright (c) 2014